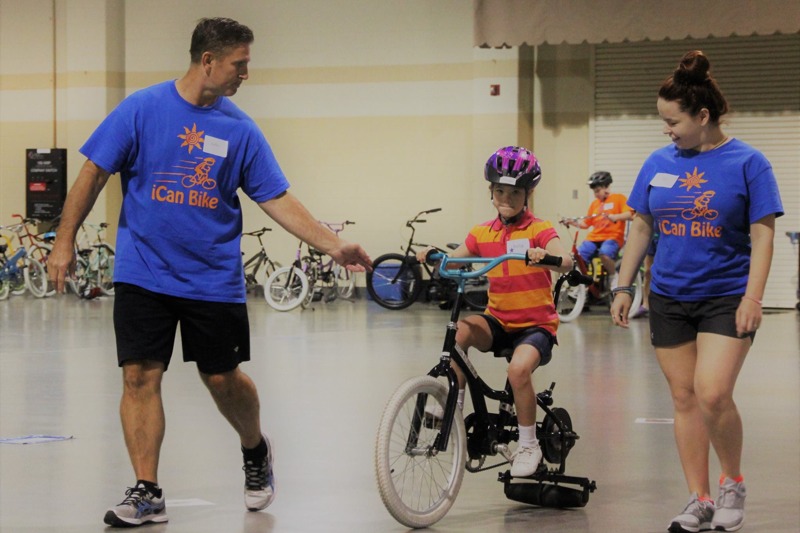 UP21 is partnering with YMCA Children's Unified Benefits and Services to host 2019 iCan Bike, June 17-21 at the Castine Center in Mandeville. Registration is limited and will fill fast. Follow the link for more information and to register.
Our first iCan Bike Camp was held in June 2017. UP21 will continue to host this successful camp in the future. iCan Bike's mission is to provide unique learning opportunities in recreational activities for people with disabilities. Each person's abilities are embraced and nurtured to foster an environment where everyone can shine!
If you would like to volunteer please sign up today!